Welcome back to Expat News by Expat Rebel. In this issue: my tour of Campeche City Wall, Portugal restricts new Airbnbs licenses, and Quintana Roo Mexico Taxi Associations are protesting. – Expat Rebel Chris 🧜🏻‍♂️
Campeche City Wall Tour
I've been on vacation this week in Campeche. My fourth trip as it's only about 3.5 hours away from my home in Yucatán.
Here is my video on the wall tour around the old city. It was built a long time ago to keep out pirates. Once it it was up thought the pirates moved on to attack other non-walled cities.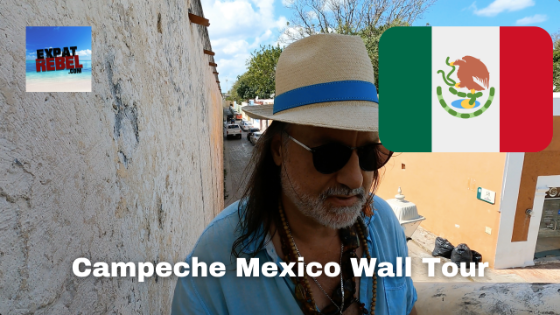 Watch ampeche Mexico Wall Tour – Puerta de Tierra | Expat Rebel
Expat News
Portugal is now restricting new Airbnbs licenses to help the the housing costs crisis they have. More at my article Portugal Says No More Golden Visas and No More Airbnbs | Expat Rebel.
Quintana Roo is having some taxis issues. Uber was legalized state-wide and the taxi union is being aggressive about not allowing it, like road blocks and dragging tourists out of Ubers. The US has released a travel advisor on using Uber/Taxis. I would suggest just renting a car.
Latest posts by Expat Rebel
(see all)